Tuesday, September 30, 2014
Fall's changing colors will be illuminating national parks throughout North America. Visitors will get an up close and personal view of the fall foliage while enjoying the crisp autumn breeze. Rediscover nature whilst exploring these iconic parks.
Primrose Inn
Acadia National Park
The national park located in Bar Harbor, Maine is along the state's coast providing astonishing views of crimson, gold and copper. The park's 47,000-acre landscape includes mountains, lakes and woodlands that are enhanced by the colorful backdrop. While exploring the park, visitors can do so by foot, bike or even horseback for a peaceful moment with nature before heading to the Primrose Inn, a romantic bed and breakfast just one mile away from Acadia National Park. The inn is also within walking distance of the downtown area, where guests will get a panoramic view of the fall foliage while touring the shops restaurants and museums.
Stanley Park
Stanley Park is Vancouver's first and largest urban park where visitors can explore over 900 acres of mountains, beaches and more. Within the park, visitors will come across over 500 species of wildlife as they explore the 27km of forest trails available. Throughout Stanley Park, there are many restaurants that offer exciting menus and an even more exciting view of the ocean and fall foliage. Offering luxury suites complemented by a hearty breakfast each morning, the nearby Granville House Bed & Breakfast is located in Vancouver's popular Granville Island where visitors will enjoy the fresh dining options and family activities available.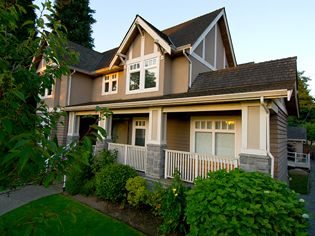 Granville House Bed and Breakfast
Where will you go to view this season's best fall foliage?