Thursday, September 18, 2014
The days are growing shorter and the weather is turning crisper; iced tea is giving way to warm apple cider and nature is taking its cue to bring on the reds and golds of fall foliage. BnBFinder inns are located in some of the best towns for leaf-peeping (and fall festivals). So get away for the weekend and enjoy a relaxing getaway to one of these destinations this fall.
Lodge at Sedona
Sedona, AZ
Sedona is primarily known for the reds of its canyons, but every fall visitors descend on Oak Creek Canyon just north of Sedona, for the crimson hues of the maple and oaks. Whether driving the length of the canyon or hiking the 3-mile trail beside Oak Creek, any way you tackle it there will be vibrant colors for you to enjoy. Located in the heart of Sedona Rock Country is The Lodge At Sedona. This award-winning sanctuary offers luxury accommodations, artistic cuisine and two-acres of beautiful southwestern serenity.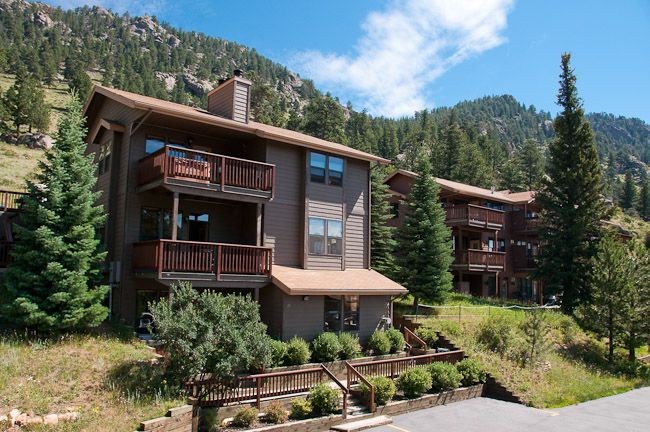 Wildwood Inn
Estes Park, CO
In Estes Park, CO, otherwise known as "the gateway to Rocky Mountain National Park", you know foliage season has arrived when the aspens start turning golden in hue and the sound of bugling bull elk radiate through the land. It is also during this time of year that the long-running Autumn Gold Festival takes place. Autumn Gold is a "festival of Bands, Brats & Beer," and is scheduled this year for September 20 & 21. Nearby, the Wildwood Inn offers guests an escape from the festivities with seven-acres of private wooded land adjoining the Rocky Mountain National Park. Enjoy the foliage from your balcony or from the lavishness of your private outdoor hot tub.
Stone Hill Inn
Stowe, VT
The best time to catch the intensity of the sugar maple leaves is at the end of September through mid-October. Also taking place in peak leaf-peeping season is the Stowe Oktoberfest, which is celebrating its 18th year this October 3 – 5. So whether you are hiking the trails to admire the foliage of the Green and Worcester mountain ranges or listening to the world class music at Oktoberfest (or doing both), rest your head at the Stone Hill Inn located 5 minutes from town. This luxury, nine-acre retreat offers guests peaceful surroundings and a romantic ambiance. Be sure to take advantage of the gourmet breakfast served in the inns beautiful sunlit dining room.