Tuesday, October 21, 2014
Wine has sommeliers and Beer has cicerones. The world of malts and hops is rapidly expanding and an ever growing population of microbreweries have been exploding onto the spirits scene. Emerging cults of beer enthusiasts are traveling far and wide to experience the fragility and deliciousness of the craft. Some of the best places for beer lovers to vacation are at a bed and breakfast. Who Knew!? Here are a few B&B's that offer their guest the ultimate 'brew'cation.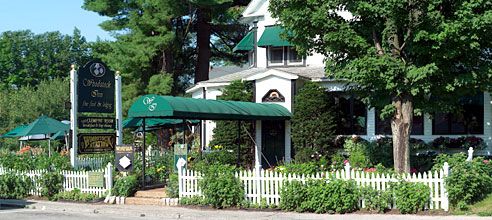 Woodstock Inn Station & Brewery
The Woodstock Inn Station & Brewery in North Woodstock, NH has been crafting award-winning ales since 1995. One of the few B&Bs that owns a full-time brewery, this inn offers a "Brewer's Weekend" package that includes a brewery tour, meals and commemorative apparel to remember your trip. The brewery tour showcases the use of a traditional seven-barrel system that helps create their 16 seasonal ales and stouts that you can sample throughout the weekend.
Forty Putney Road Bed & Breakfast
The eco-friendly, Forty Putney Road Bed & Breakfast in Brattleboro, VT offers the "Good Sport Package" – where guests receive 6 local micro-brewed beers or hard cider, a selection of local gourmet meats and cheeses, a Putney Road Pub pint glass and stainless steel bottle opener. The inn's authentic Irish Pub, is also a great spot to unwind and sample refreshing craft beers or wine with the locals.
Sherwood Forest Bed & Breakfast
Sherwood Forest Bed & Breakfast in Saugatuck, MI had the beer enthusiast in mind when partnering with the Saugatuck Brewing Company for a weekend filled with "hops". The weekend package includes a two-night stay plus access to the breweries facilities. SBC provides the recipes, from light to dark, over 70 different recipes are available; as well as the ingredients, equipment and expertise to help guests brew their own 11-gallon batch of beer. Bottom's Up!