Thursday, March 26, 2015
College basketball teams have battled it out all season for the right to join the big dance this March. From scooping and swooping, to dishing and swishing, teams made up of phenomenal freshman and spectacular seniors will enter the tournament of 68 in one of the greatest sporting events of the year. So fill out your bracket and hop in your car to these breathtaking B&Bs, conveniently located in America's top basketball towns, to experience March Madness with the home crowds! 
Springhill Winery & Plantation Bed and Breakfast
Feel Like the Consensus Number One at the Springhill Winery & Plantation Bed and Breakfast in Bloomfield, KY
While the University of Kentucky may reign supreme on the court, guests can feel like they are number one at the Springhill Winery & Plantation Bed and Breakfast (www.BnBFinder.com/SpringhillWinery). The inn offers a first team, all-American lineup of wine tastings, Murder Mystery dinners, and other activities, including tours on the celebrated Bourbon Trail located nearby.
After an activity packed day, travelers can go back to their tastefully adorned rooms that feature antique decorations and king-sized beds. Every  morning they will wake up to coffee at their door before a full country breakfast, which can be enjoyed by the outdoor fire pit.
Inn at 400 West High
A Slam Dunk for any Nature Lover: The Inn at 400 West High in Charlottesville, VA
Located only two miles from University of Virginia, the Inn at 400 West High (www.BnBFinder.com/400WestHigh) is the perfect spot for any fan of the Cavaliers or the outdoors. Just a short drive from the Blue Ridge Mountains, this B&B offers bird watching, hiking, swimming, biking, fishing, and access to national parks.
Guests can watch the big game on flat-screen TVs, which are included in every room, along with private baths and either queen- or king-sized mattresses covered with high-quality linens. Some accommodations also include fireplaces, so visitors can heat up faster than a shooting guard behind the three-point line.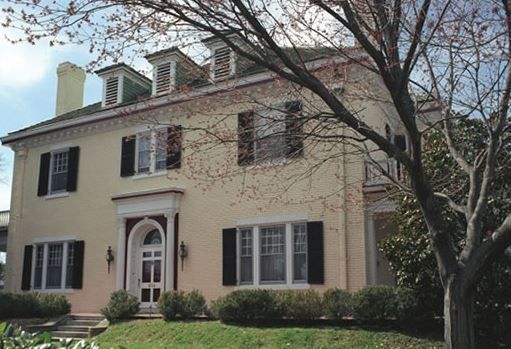 Morehead Manor Bed & Breakfast
You Won't Leave the Morehead Manor Bed & Breakfast in Durham, NC Feeling Blue…Or Will You?
A jump shot away from Duke University and the Cameron Crazies is the Morehead Manor Bed & Breakfast (www.BnBFinder.com/MoreheadManor). Any Blue Devil will love the full breakfast and access to spa services that this inn has to offer, plus its ideal location that is within walking distance to downtown. There visitors will find dining at Brightleaf Square and shows at the Durham Performing Arts Center.
Guests have full access to plush microfiber robes, 24-hour coffee service, and homemade desserts. Before leaving, make sure to grab one of the complimentary snacks or beverages that are offered to all.
The Speckled Hen Inn Bed and Breakfast
It's Not Just Badgers at The Speckled Hen Inn Bed and Breakfast in Madison, WI
With five bedrooms that feature king-sized beds and whirlpool tubs, any fan of the Wisconsin Badgers will want to dribble their way towards The Speckled Hen Inn Bed and Breakfast (www.BnBFinder.com/SpeckledHen). Guests can pick and roll themselves out of bed to warm up by the in-room fireplaces or take in the stunning views of the sheep pastures, as well as the Japanese gardens, from their own private balconies. For anyone who can manage to tear themselves away from the view, a seasonal farm-to-table breakfast will be waiting.
Most rooms have king-sized beds with microfiber sheets, hypo-allergenic feather beds, and down comforters. Other accommodations also include invigorating whirlpool tubs with natural bath amenities.